Guess what..... I finished it, that's right, and I'm even done waaaaayyyyyy, before I thought I would be. So are you ready to see some pictures?
I love the way it turned out!! When I was putting all the paper on it, I did the cool mod
podge
trick, where you get your paper wet and then put it on the surface. You will be surprised on how easy this makes it when you are trying to get it perfect and I find that I get no bubbles or wrinkles after it is completely dry. You can go
here
and
here
to see how it all began.
linking to: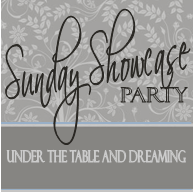 fireflies and jellybeans
eighteen 25
the diy showoff blog
what allie's making now